Customisation
We possess the capability to create new designing styles. In addition to our exclusive card designs, we also excel in customizing products as our customers' wishes!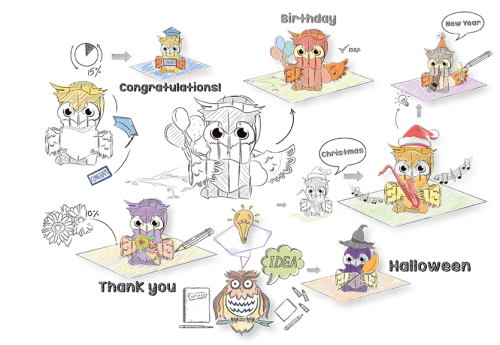 %
As a long time partner of renowned enterprises, we strive to bring our customers high satisfaction with every single product. We provide two flexible methods of service:
Products based on The Paper Design's design
Products designed exclusively for customers.
If you have a great idea for a card design, but wish to purchase only a handful of cards, leave us your idea and we will do our best to make them a reality.
Contact