Customisation
We possess the capability to create new designing styles. In addition to our exclusive card designs, we also excel in customizing products as our customers' wishes!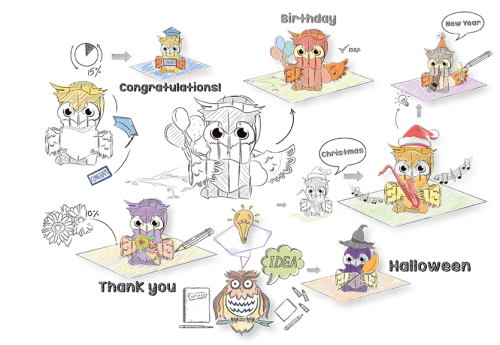 %
As a long time partner of renowned enterprises, we strive to bring our customers high satisfaction with every single product. We provide two flexible methods of service:
Products based on The Paper Design's design
Products designed exclusively for customers.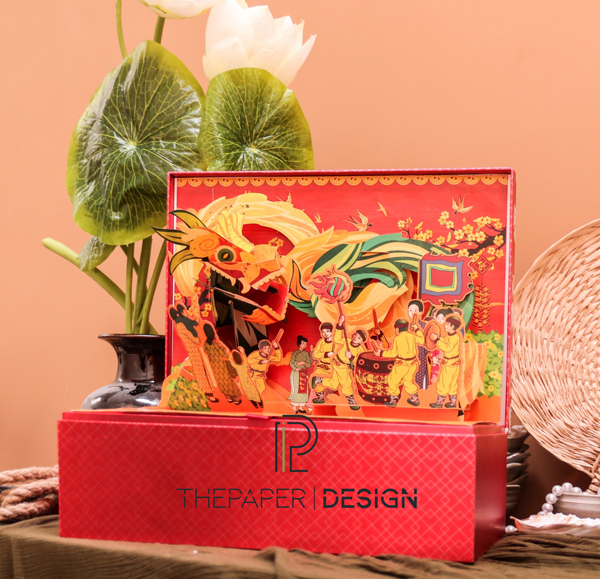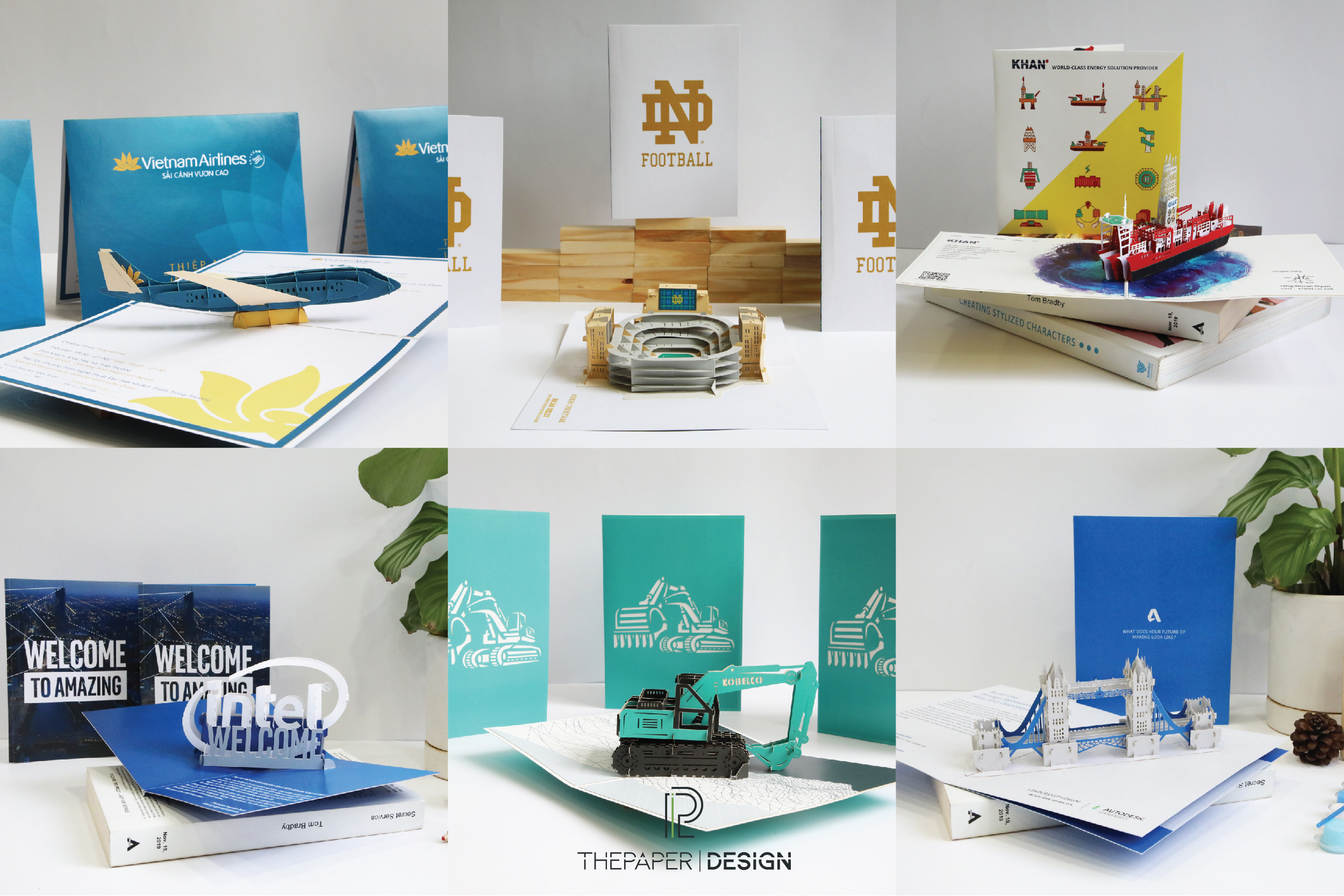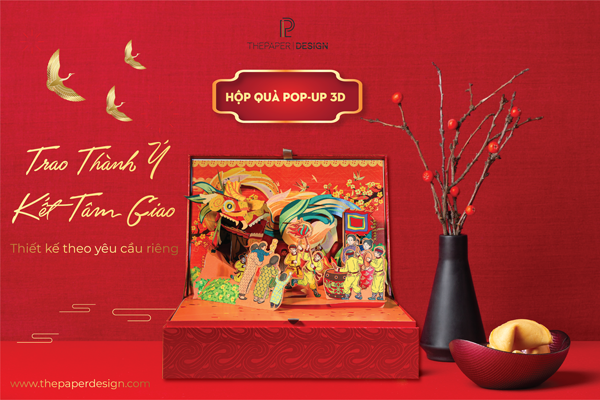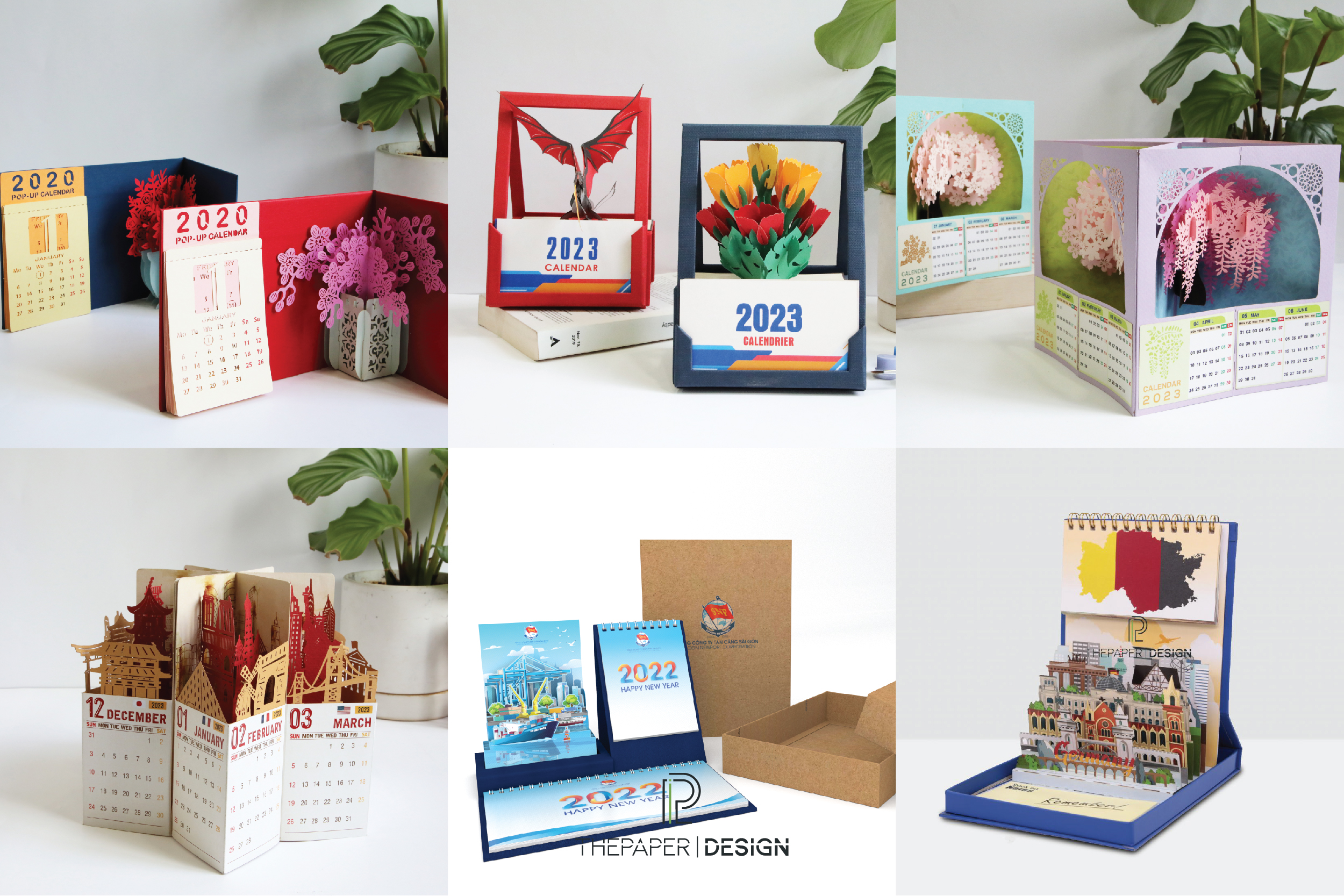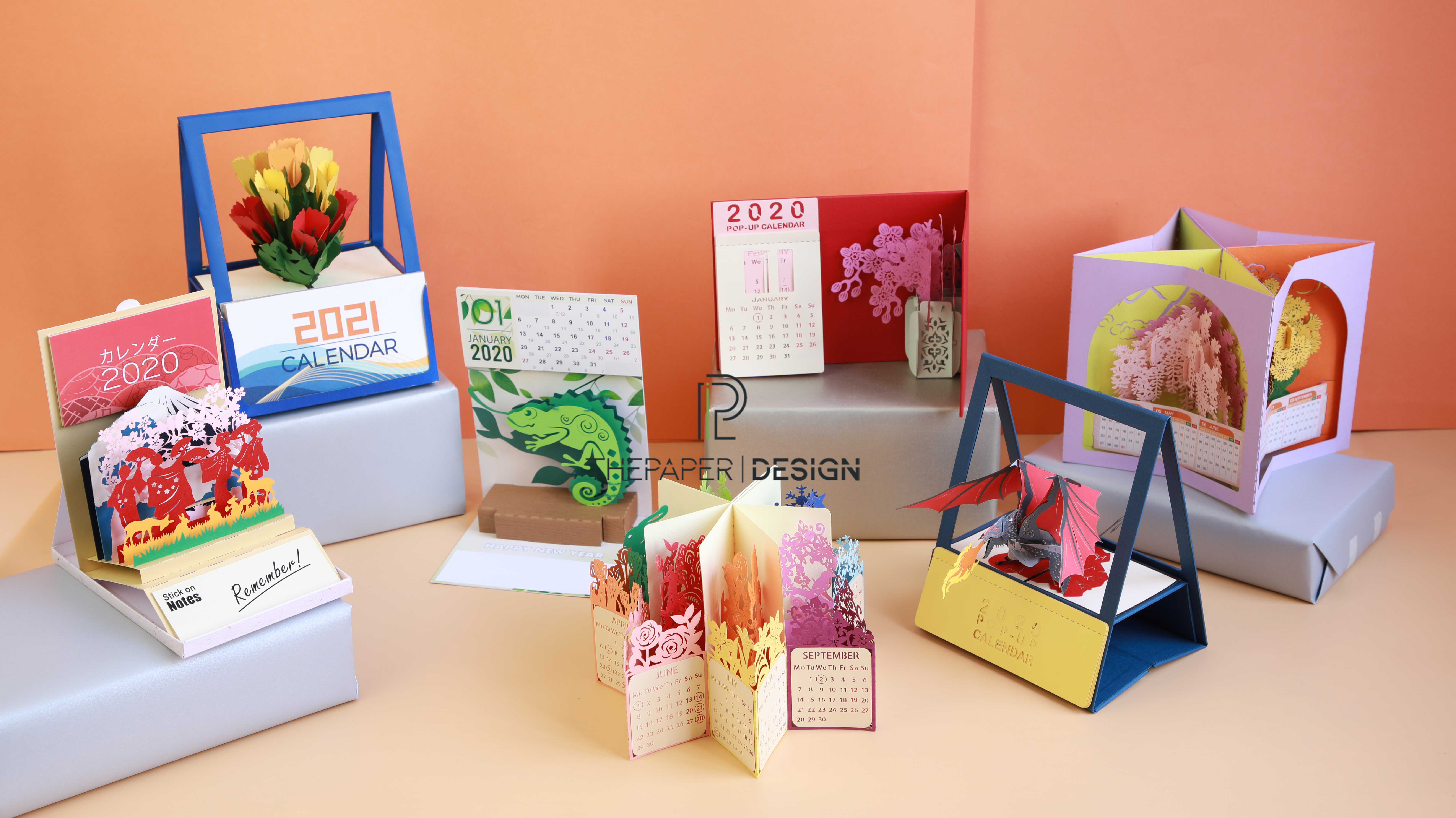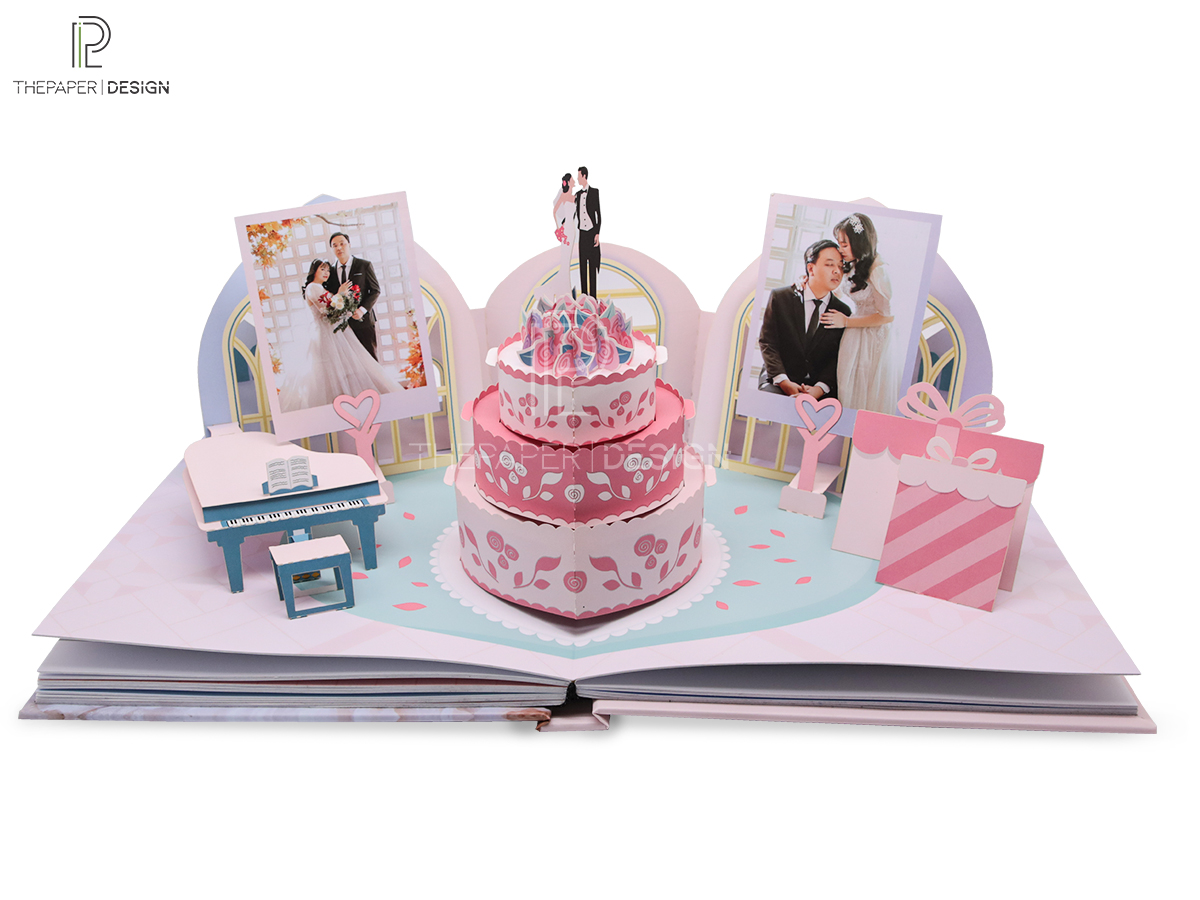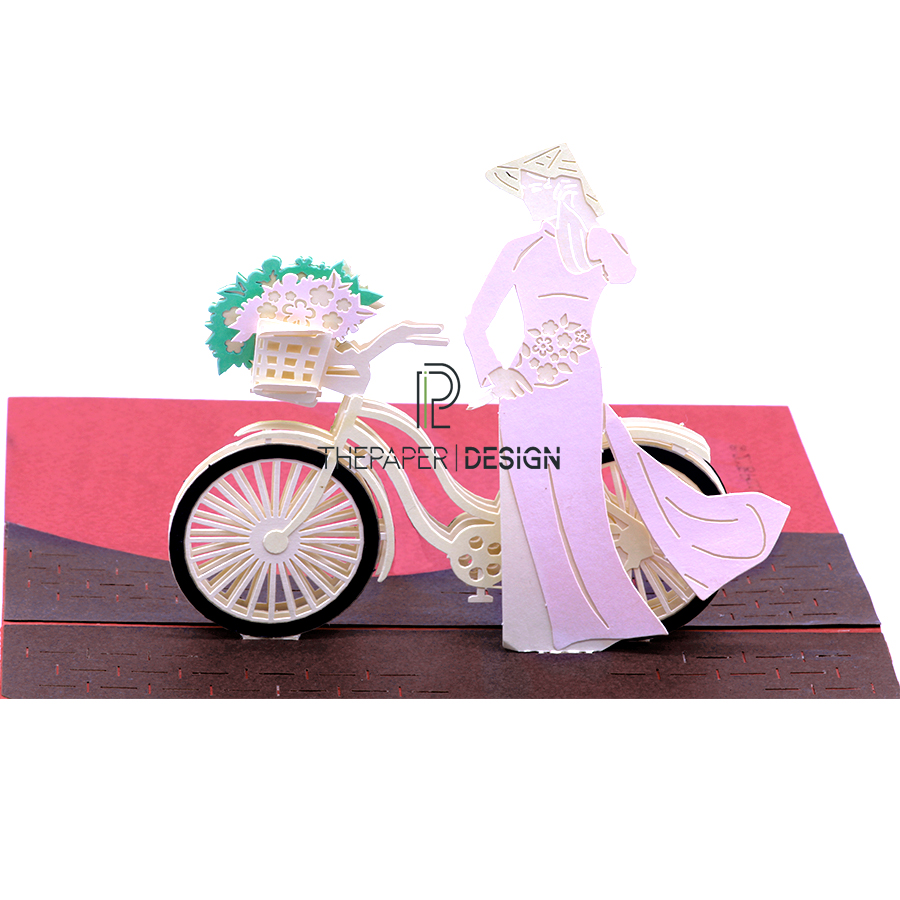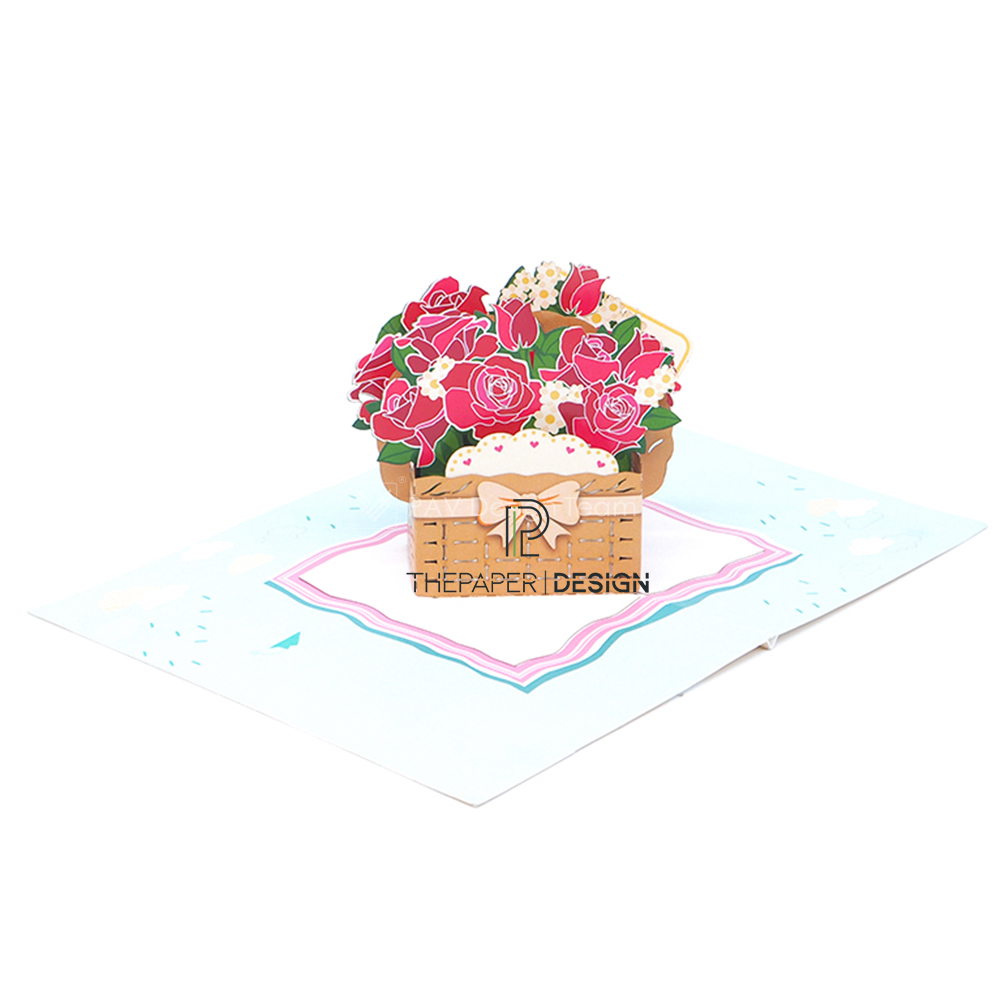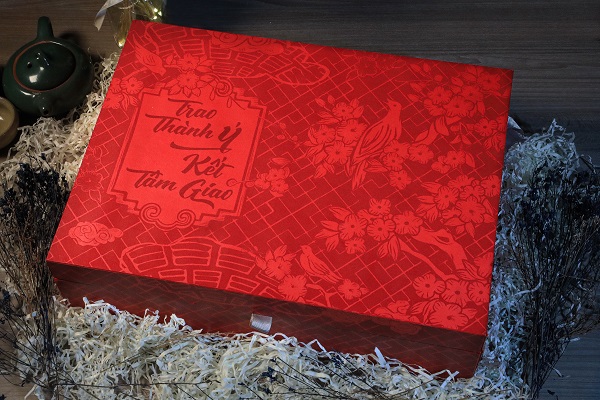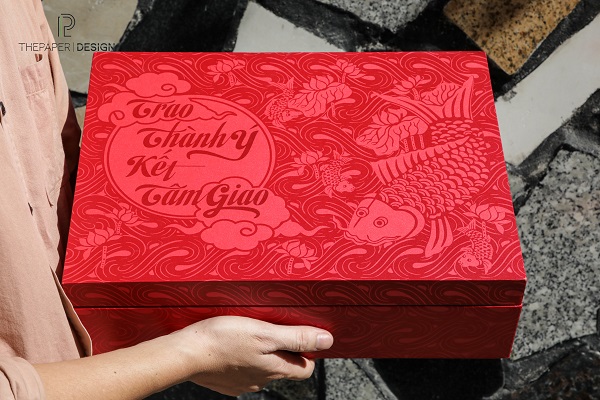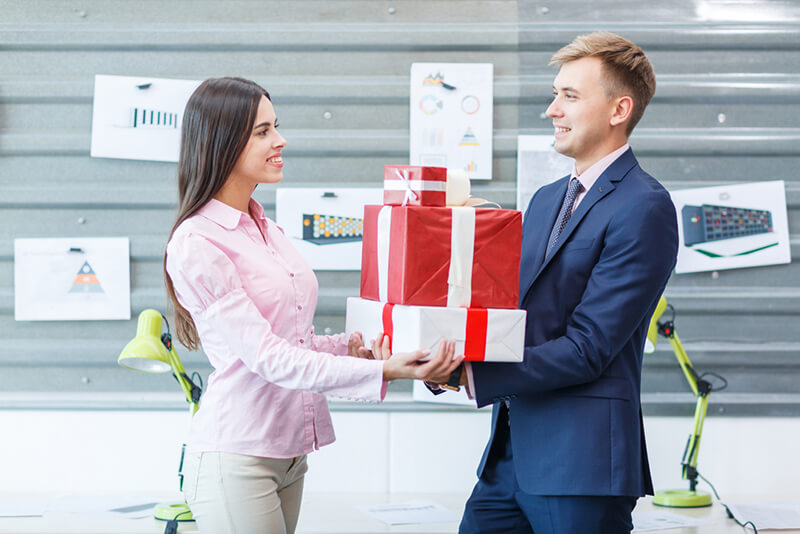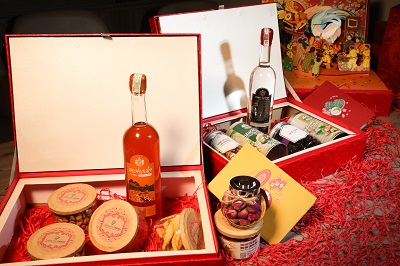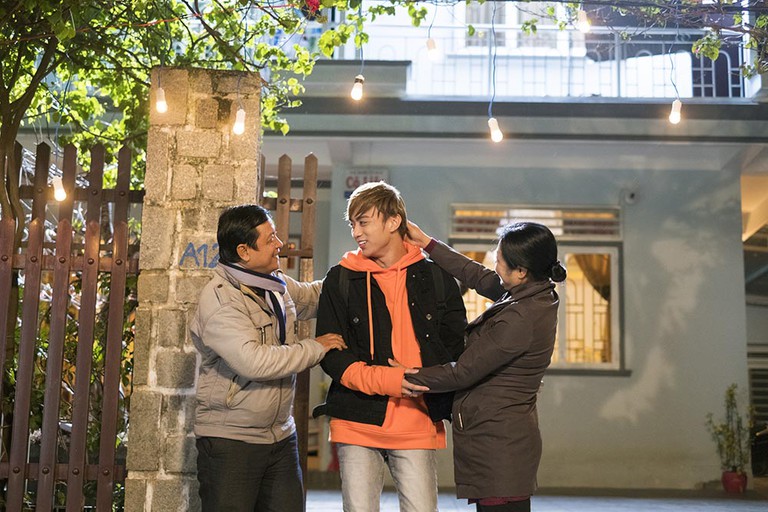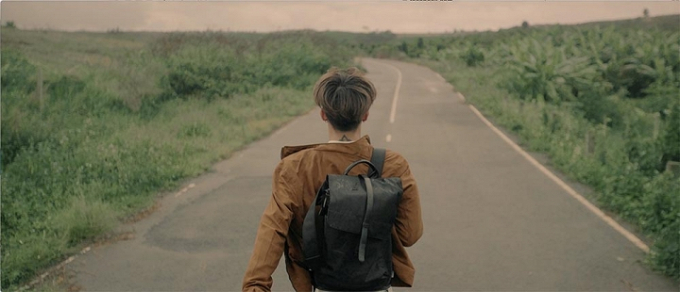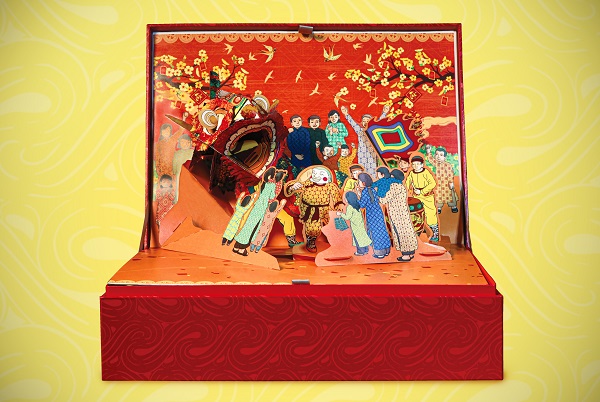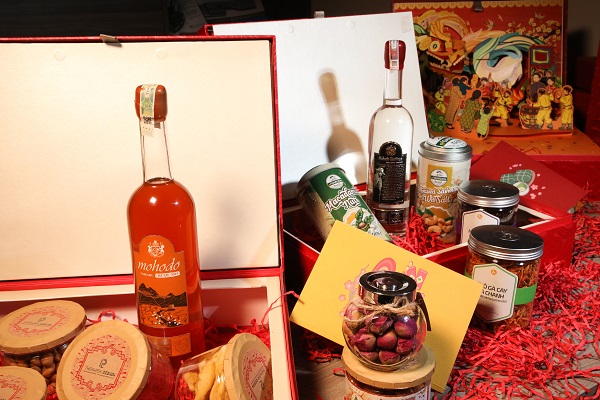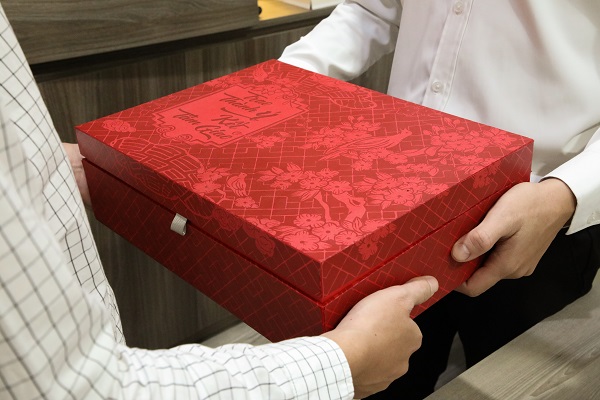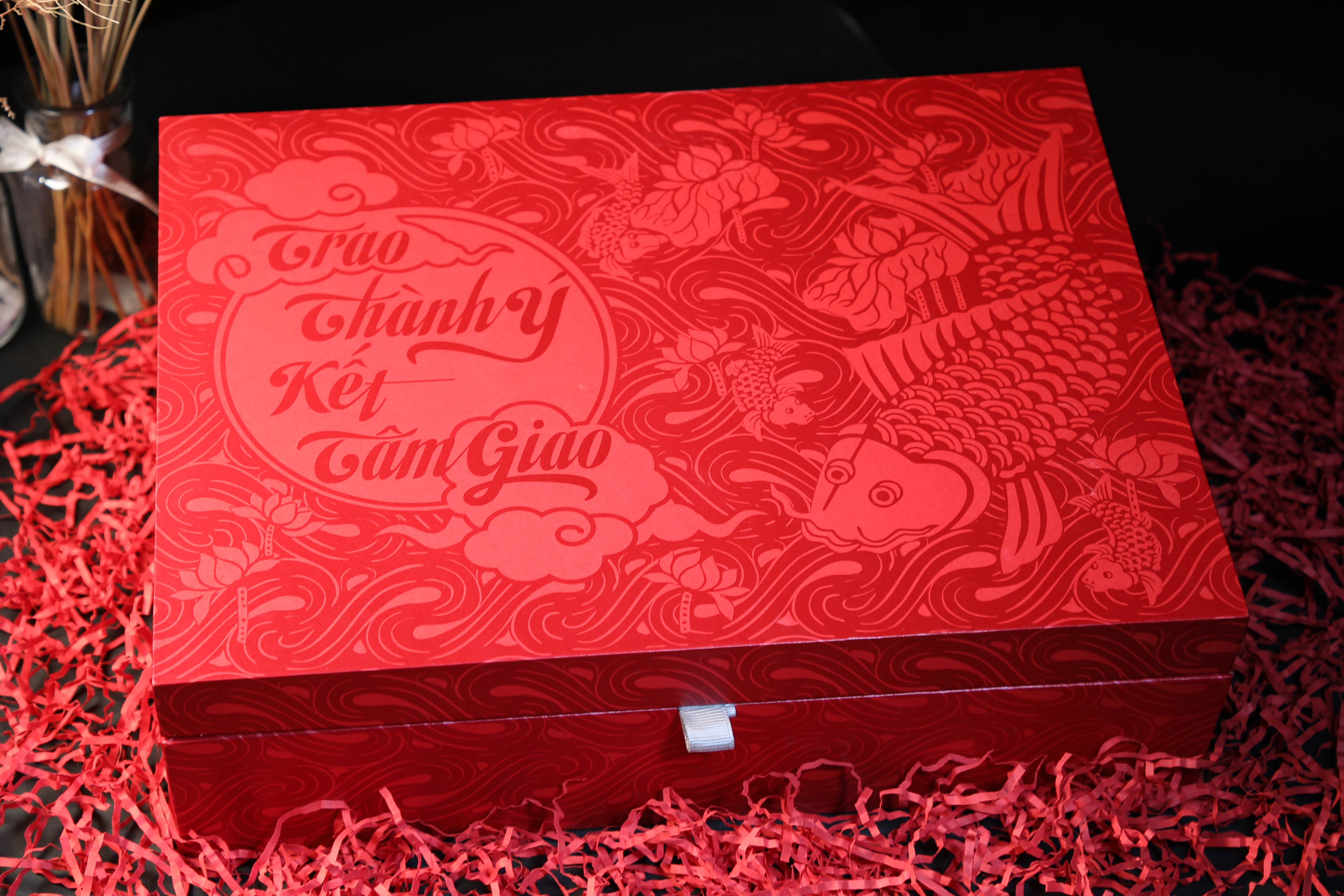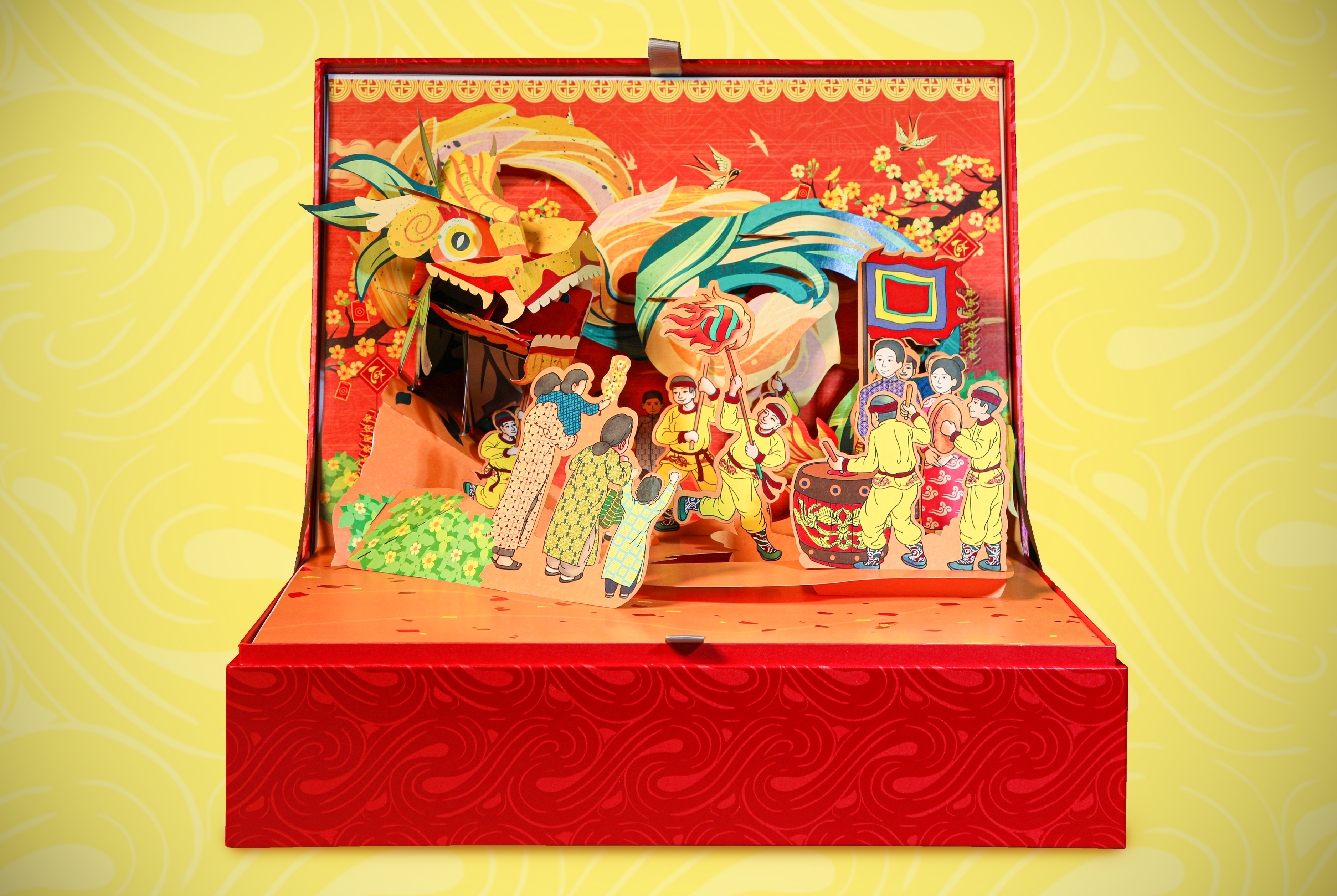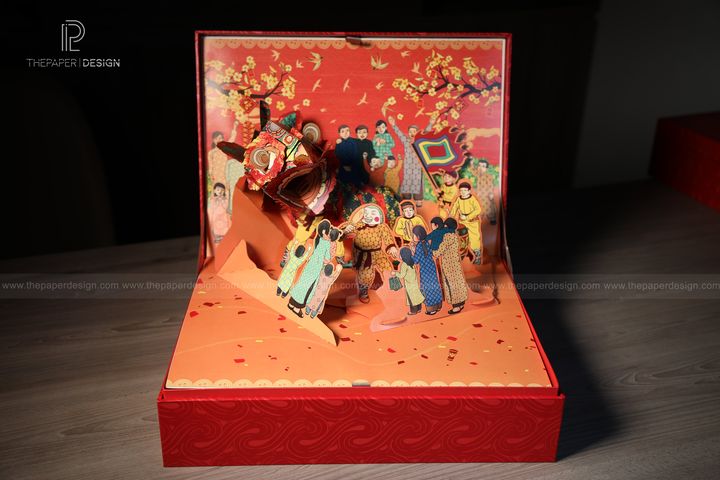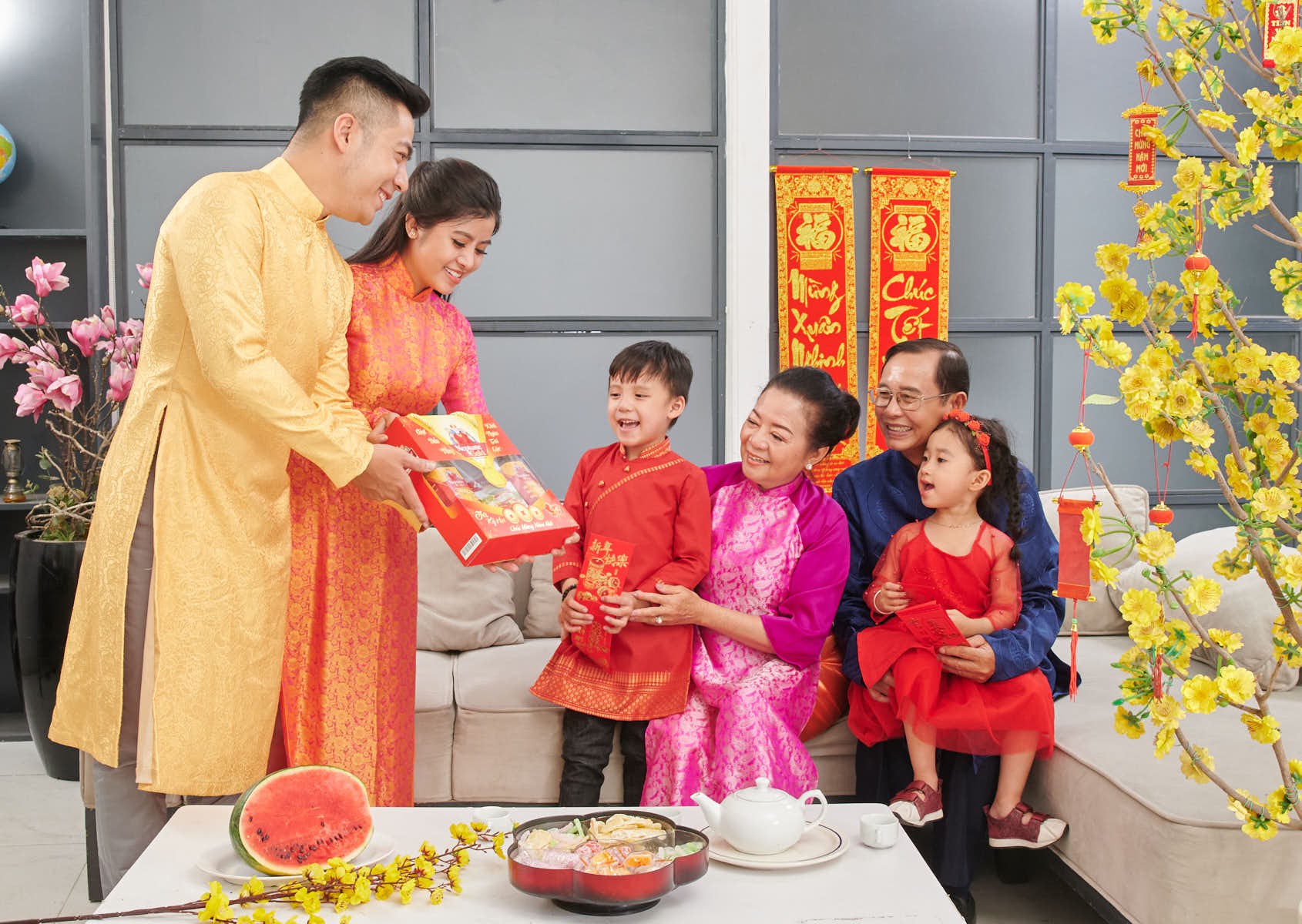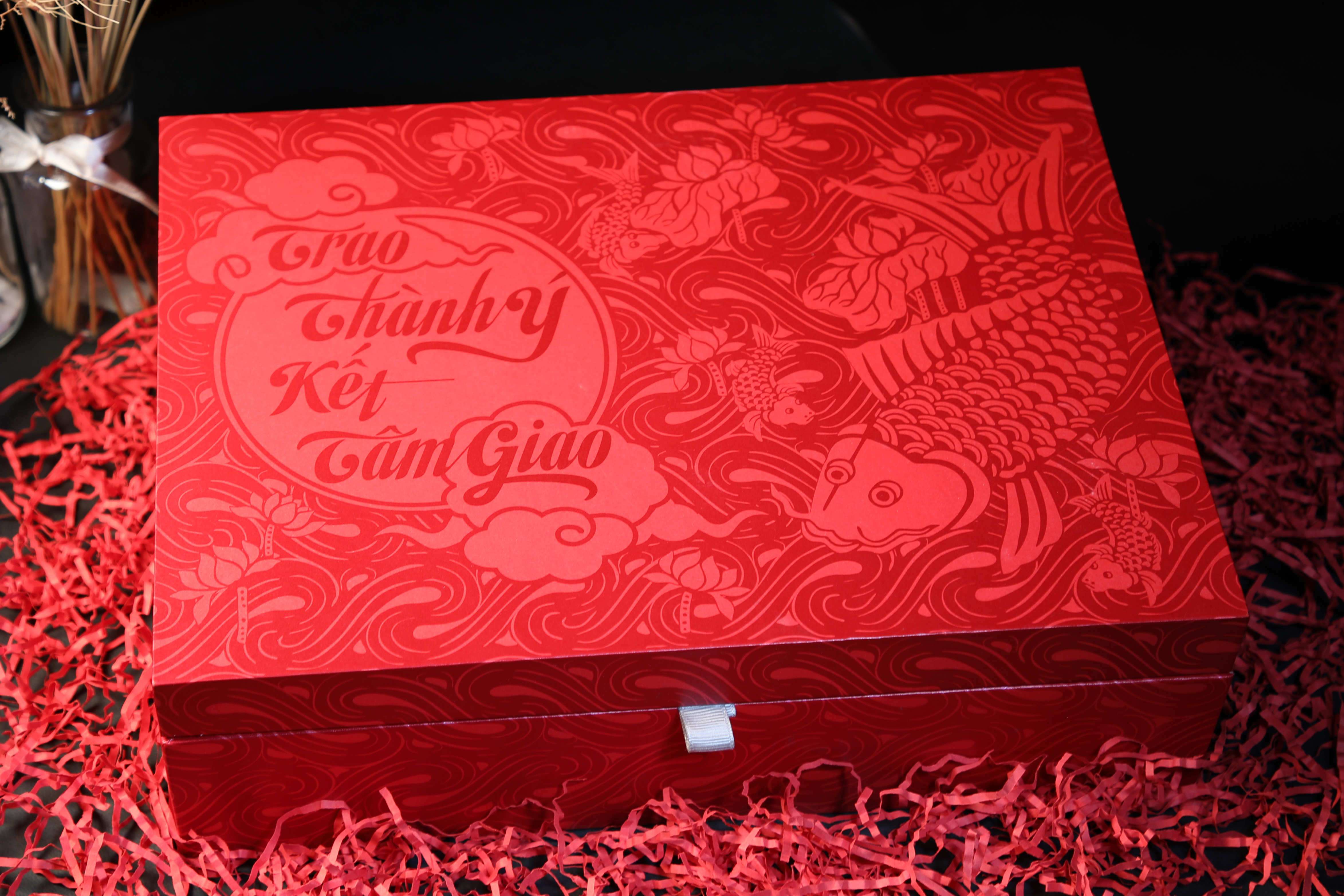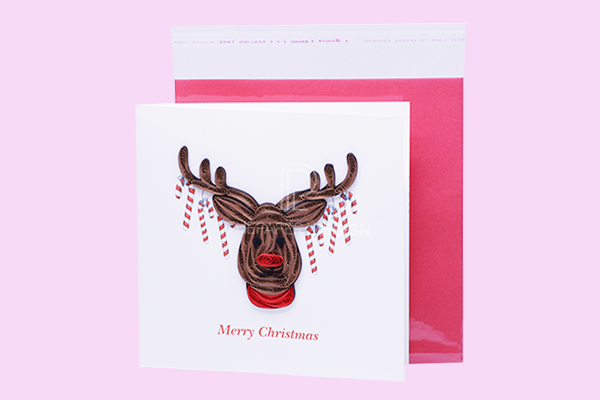 The Paper Design Christmas Deer Quilling Card
The Paper Design Christmas Deer Quilling Card
There is a traditional legend that Santa Claus's Deers pull a sleigh through the night sky to help Santa Claus delivery gifts to good children. The Paper Design Christmas Deer quilling card is based on that legend, will be a great Christmas greeting card for children or anyone who love Christmas deers.
Santa Claus's Deers
In traditional festival legend, Santa Claus rides on a sleigh which is pulled by Christmas Deers through the night sky of Christmas Vee to deliver gifts to good children. The common names of Santa Claus's Deers are Dasher, Vixen, Dancer, Prancer, Comet, Cupid, Donner and Blitzen. The names Donner also called Dunder, and Blixem, also called Blitzen, derive from Dutch words meaning thunder and lightning.
Christmas Deer Quilling Card
Based on Santa Claus's Deers, The Paper Design team has created a quilling card with the Christmas theme that will be a great gift to give family, friends and the loved ones on Christmas Holiday. It's a unique gorgeous greeting card which can be sent to everyone. The card cover shows an image of a red nose deer with soft colors and harmonious design that will impress anyone receiving it.
Besides the card's unique design, we also leave a blank space inside for the sender to write their own message to the recipient which makes the card more special. In addition, we give you more options on the envelope with a variety of color range from red, orange to blue, yellow.
The Paper Design Christmas quilling card is suitable the best for the Christmas holiday as well as Thanksgiving Day.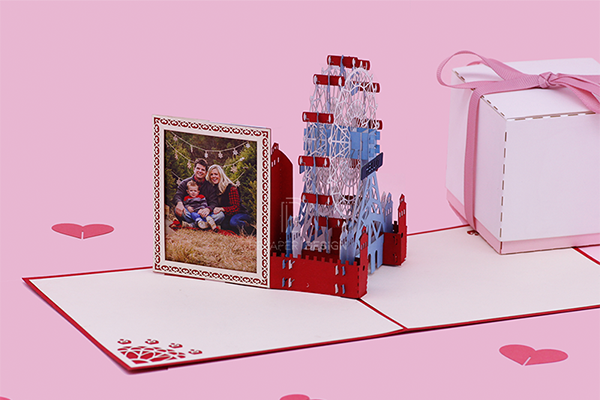 What Do You Know About The History Of Pop-up Cards?
What Do You Know About The History Of Pop-up Cards?
Pop-up cards are an interesting combination of typical greeting cards and paper engineering techniques which change two-dimensional greeting into three-dimensional models. These cards are enjoyed by both children and adults.
History Of Pop-up Cards
In 1860, Luther Meggendorfer was the one who took advantage of the development of the German printing industry. He was famous for making books with opened pop-ups, panoramas and mechanical pull tabs. The pop-up card industry and paper dolls grew strongly in the Victorian Age. The cards were developed to feature hand painting, ribbon, opening doors or shutters that revealed rivets and second layers for supporting and mechanical motion.
World War I and II saw a pop-up card scarcity. Then these cards enjoyed a rebirth during the 1980s due to Japanese kirigami and origami became popular. Today, a handmade vintage pop-up is a treasure.
Features Of Pop-up Cards
Pop-up cards have been made to include some features of multiple pop-up layers, die cuts, pulls tabs, and add-ons such as rhinestones pressed flowers and even lace. Three-dimensional structures evoke stronger reactions than simple two-dimensional greeting cards. Some of them even have elements which slide or flip, while other cards have hidden flaps that only the keenest one will notice. This element of discovery leads to its popularity among anyone who is curious.
With 3D pop-ups, a sense of depth is created when someone opens these cards. Some seduced instantly by these effects will spend a lifetime collecting the cards.
Pop-up cards can be handmade in any size. The size of the card when closed may become unimportant when it open, and the recipient will be surely surprised by the suddenly much larger volume of the card.
Some artists have invented new techniques to make pop-ups. Some also make pop-up books. While many consider being a hobby, others have made into a career.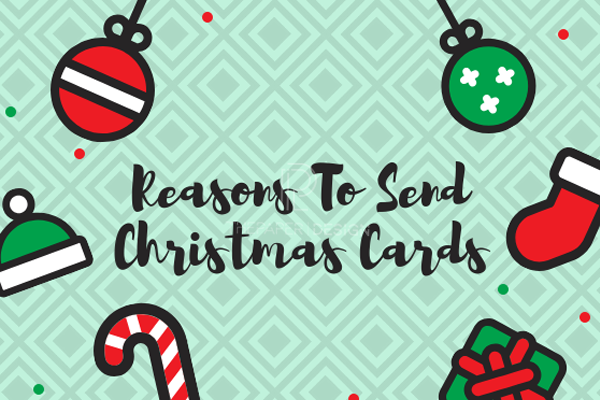 3 Significant Reasons To Send Christmas Cards
3 Significant Reasons To Send Christmas Cards
Christmas cards are much more than a shiny, folded, fancy piece of paper with messages. They are one of the best ways to express sentiments and have the ability to change someone's life. Do you ever wonder why people still continue the tradition of sending and receiving paper greeting cards during Christmas holidays while they can send e-cards or emails instead? We are all busy. I get that. But I consider 3 important reasons below are why we should and still send Christmas cards.
For Relationship
It's the relationship matter. We change jobs and dwelling-places, marry, suffer loss and celebrate great joy. We move from countries to countries, from continents to continents. And sometimes all we have is this paper card to keep in touch with the others. It's the matter to all of us, to you and to me. I want you to know that you matter when you receive my cards, and I also want to know how you are, to see your hand-written name too.
Giving
Don't cross someone off your list just because you don't hear back in a few years. I think that we send not to receive but to give. Let's send those Christmas cards because we can and have the heart of love and generosity.
To Remind
With someone who is housebound that unable to be out in hustle and bustle, those Christmas cards become a ministry. There is someone who might feel no one remembers him, a husband who is burdened with responsibilities or a wife who gets struck in household chores. Those greeting cards might remind someone of why we celebrate holidays.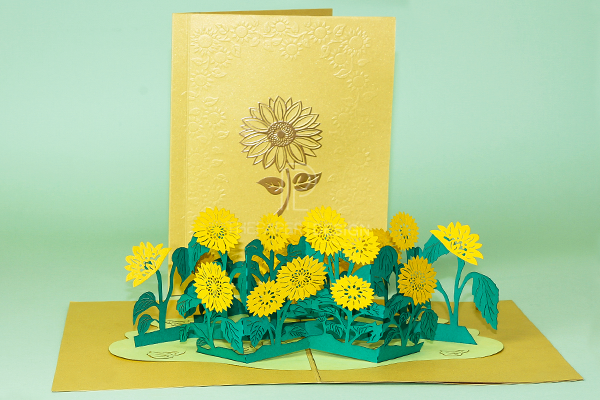 Sunflower Pop Up Card – A Brilliant And Beautiful Gift
Sunflower Pop Up Card – A Brilliant And Beautiful Gift
Inspired by brilliant sunflowers, sunflower pop-up cards are created. The cards feature impressive, eye-catching three-dimensional structures insides, which pop out when someone open, makes them surprised.
Sunflowers
Sunflowers are a kind of flowers which is living annual plant in the family Asteraceae, remarkable with a large flower head. Their stems can grow up to 3 meters tall, and flower heads can be 30 cm wide.
Actually, the sunflower head is an inflorescence that is made of hundreds or thousands of tiny flowers called florets. While central florets look like gather nectars, outer florets look yellow petals. All of them together make up a "false flower" called pseudanthium. The pseudanthium is big enough for the insects and birds to pollinate it, help it produce thousands of seeds.
The outer florets of sunflowers are sterile, can be yellow, red, orange, or other colors. The central florets which are called disc florets mature into seeds.
Inspiration For The Sunflower Pop-up Card
The sunflower cards feature a beautiful three-dimensional sunflower stands tall. In the background, there is a field of even more golden-petaled sunflowers.
The designer had multiple points of inspiration for creating the Sunflower pop-up card. She loves how bright and unique the sunflower is, so one flower was not enough, as a result, she crafted a full field of sunflowers.
After all of her hard work, she developed a perfect Sunflower pop-up card to bring a smile to anyone's face.
The Sunflower pop-up cards are given to brighten anyone's day up. The cards are perfect for birthdays, especially in the summer.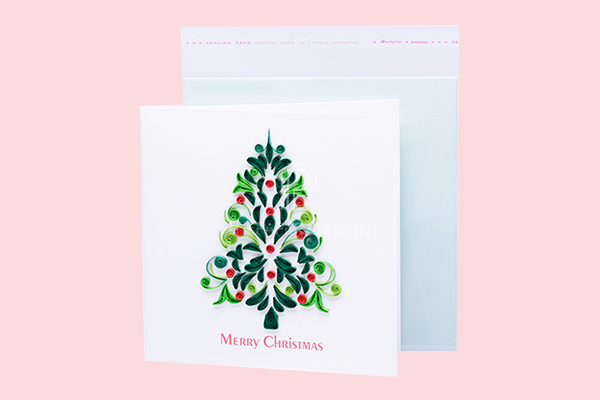 The Paper Design Christmas Tree Quilling Card
The Paper Design Christmas Tree Quilling Card
Inspired by the Christmas tree which is known as the symbol of Christmas, The Paper Design Christmas tree quilling card is a great gift people send each other on the holiday.
Christmas Tree
Christmas tree is a decorated tree which is usually an evergreen conifer such as pine, spruce, or an artificial tree having a similar appearance. The Christmas tree is an integral part which is associated with the celebration of Christmas.
At the first place, the tree was traditionally decorated with colored paper, wafers, sweetmeats, and tinsel. In the 18th century, people began to decorate Christmas tree by candles which then were replaced by Christmas lights after the inventions of electrification. Today, there is a variety of Christmas ornaments such as garlands, tinsel, baubles, and candle canes. A star or an angel will be put on the top of the Christmas tree to represent the Star of Bethlehem or the Angel Gabriel. Other items like gingerbread or chocolate are also popular.
Christmas Tree Quilling Card
The Paper Design Christmas tree quilling card with a Christmas they will be a great gift can be given to anyone when Christmas comes. There is an image of a Christmas tree on the card cover with fresh colors and harmonic design which will surely impress the recipient.
The quilling card with the Christmas tree theme is suitable the most for the Christmas and Thanksgiving holidays.
If you have a great idea for a card design, but wish to purchase only a handful of cards, leave us your idea and we will do our best to make them a reality.
Contact